Exhibitors
" LOST HOMES PROJECT "
[ Osamu TSUKIHASHI ]

Associate Professor – Dept. of Architecture, Graduate School of Engineering, Kobe University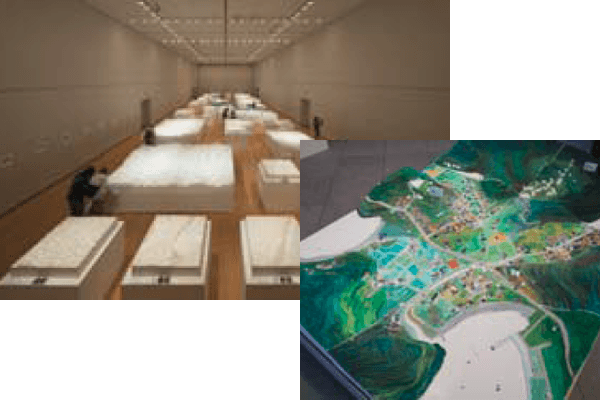 Commemoration of lost towns and villages by 1:500 scale models
(Winning Project of 2014 Good Design Award)Works on Display
Restoration scale model of South-Sanriku town built by Architecture Students
Panel exhibition of the reconstruction activities
Video of disaster areas
– Profile –
Osamu Tsukihashi was born in Toyama, Japan, 1968. He graduated from the School of architecture at Kyoto University in 1991 and completed a doctoral program at the University of Tokyo in 1998. In 2002, he established ARCHITECTS TEEHOUSE, lectured at Tohoku Institute of Technology in 2003, and became an associate professor at Kobe University in 2009.
Other than lecturing, designing architecture and urban planning, Osamu engages in media production such as "Kenchiku Notes"(Architecture Notes). In 2009, he won a prize of AIJ (Architectural Institute of Japan) education, and in 2014, Good Design Award and HBF Prize by Lost Homes Project.
---
" Emergency Shelter Exhibition "
[ Jun SAKAGUCHI ]

Jun Sakaguchi Architect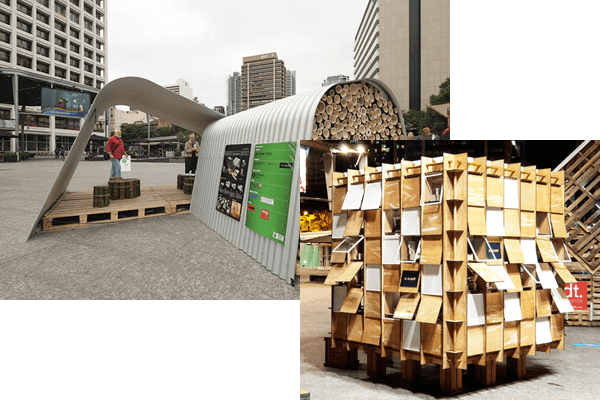 Emergency Shelter designed by Conrad Gargett
Emergency Shelter Modulo designed by Jackson Teece
– Profile –
Jun Sakaguchi was born in London and spent his life not only in London but in Tokyo, Hiroshima, Osaka and Sydney.
He decided to move to Australia in 2001 and started his career at PTW Architects where he worked over 11 years.
He worked on diverse projects in Australia, Japan, China, Taiwan, Singapore, Vietnam, Myanmar and Middle-East.
Jun's career and wide range of contacts gave him opportunities to work on even more different types of projects.
These include teaching at UNSW, Sydney University and Sugiyama University and organizing Emergency Shelter Exhibition in Sydney, Brisbane and Melbourne.
---
" Installation Art for Tohoku by Naomi Kasumi "
[ Naomi KASUMI ]

Associate Professor of Art & Art History at Seattle University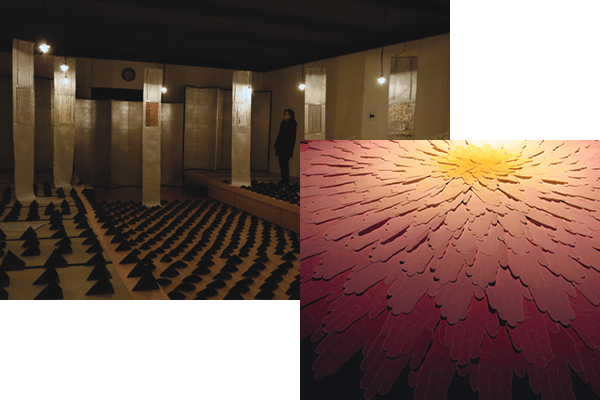 KAMAISHI Typographic Bench Installation
Requiem 3.11
Art for Tsunami victimes
– Profile –
Kasumi is an artist-scholar, professor, and graphic designer. She was born in Kyoto and received BA in Social Welfare from Bukkyo University. After Kasumi left Japan in '95, she received MFA in Visual Design from University of Oregon. She moved to Seattle for establishing the Digital Design program in the Department of Fine Arts at Seattle University. Kasumi's research and creative work have been focused on a series of memorial rituals and Tohoku relief projects in Installation art form. Kasumi held numerous solo and group exhibitions internationally.